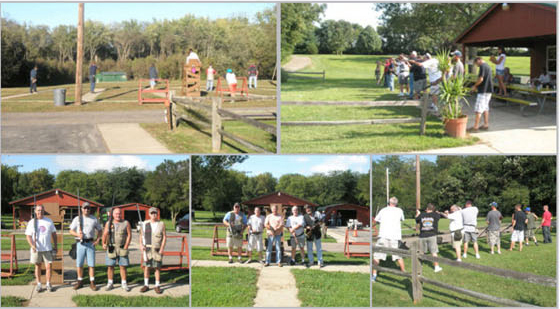 SM&SF Gun Club
SM&SF Club has a trap shooting range located at the SM&SF Park, 7625 Kishwaukee Road. Trap shooting starts in late February and ends in late November. We have Spring, Summer and Fall league shooting. Each league is 10 weeks, plus a trophy day shoot. League shooting is on Sunday mornings and Monday evenings.
You don't have to be a seasoned shooter; anyone is welcome, men or women, young or old. Just get a 5-member team together and sign up. Also, we have open shooting, practice and game shooting on Thursday evenings, 4:30 until 9:00 p.m. Friday evenings starting at 6:30 p.m. we shoot a (Protection League), a game in which you draw a partner from a pool of shooters and you shoot as a team against the other shooters. It's a lot of fun.
So come out to the range and knock the dust off that shotgun. Need more information? Contact Craig Rice at 815-914-1721 or Andy Hutsell at 815-298-0646.
Note: You don't have to be a member of the SM&SF Club to shoot at the trap range