The SM&SF Club was established in 1898 as the Swedish Music & Sick Fraternity. At that time, Swedish singing societies were popular in the Midwest, with singing competitions being held throughout the year. The early Swedish immigrants were also a strong ethnic group that took care of each other, both physically and financially, during times of illness and death.
Today, the SM&SF Club is a non-profit social club with membership that exceeds 600 members. It still maintains an old tradition of caring for the community by its annual "Kick-In for Cancer" fundraisers that have raised over $30,000 a year to benefit the local hospital's oncology departments and our local hospice care providers.

I hope everyone had a great holiday and a great 2021!
Thank you to all for a great 2021. We did a lot as a club and had a lot of fun. That is a tribute to our Staff, Bar Manager, Women's Auxiliary, Board and our membership. You all made this possible! Let's make 2022 even better as The Best Club in Town.
The Membership Drive is coming up in February. Please remind those that are interested. Watch the calendar for updates on this and all of the fun events for 2022.
The Club is always looking for volunteers book behind the bar for those opportunities. Remember, the Club cannot function without volunteers!
Jay Coffman, President


Click here to download and print this month's calendar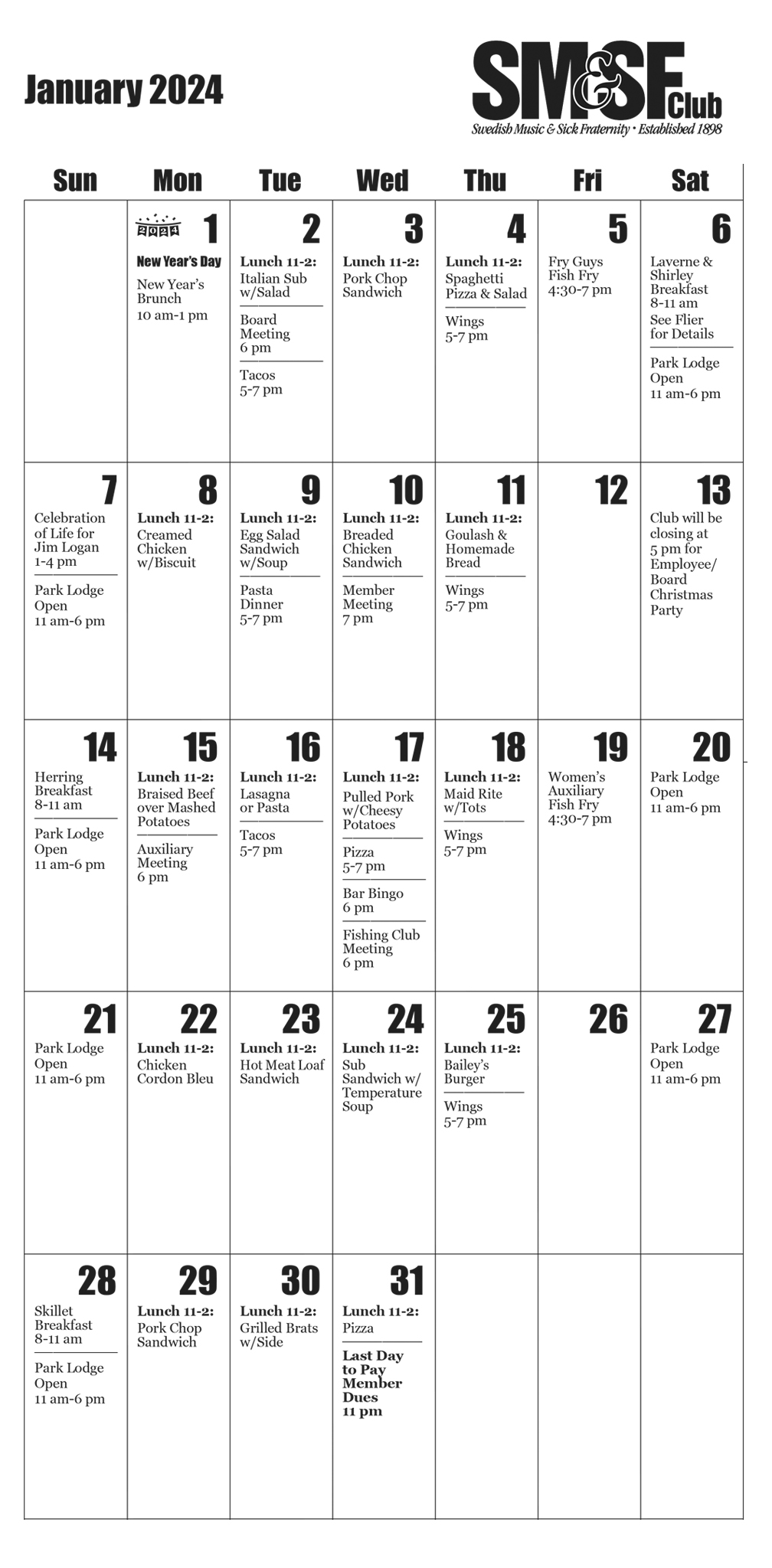 1010 Sandy Hollow Road
Rockford, IL 61109
815-399-9471
©2021 The SM&SF Club. All rights reserved.