The SM&SF Club was established in 1898 as the Swedish Music & Sick Fraternity. At that time, Swedish singing societies were popular in the Midwest, with singing competitions being held throughout the year. The early Swedish immigrants were also a strong ethnic group that took care of each other, both physically and financially, during times of illness and death.
Today, the SM&SF Club is a non-profit social club with membership that exceeds 600 members. It still maintains an old tradition of caring for the community by its annual "Kick-In for Cancer" fundraisers that have raised over $30,000 a year to benefit the local hospital's oncology departments and our local hospice care providers.

Hi All,
The board and myself have been anxiously waiting and I am happy to report we are finally fully open again! Just in time for Super Bowl – February 7th, and the Membership Drive, February 13th. What better way to kick off the Grand Re-Opening! All meals will resume February 1st as well – I'm sure we can all use some time away from home.
The sign-up sheets for Board positions have been posted on the bulletin boards at the main club – it's a great way to get involved with the club. Voting will occur March 3rd and successors announced at the Membership meeting, March 10th.
Hope to see you all at the club!
Boyce Wallin, President

Click here to download and print this month's calendar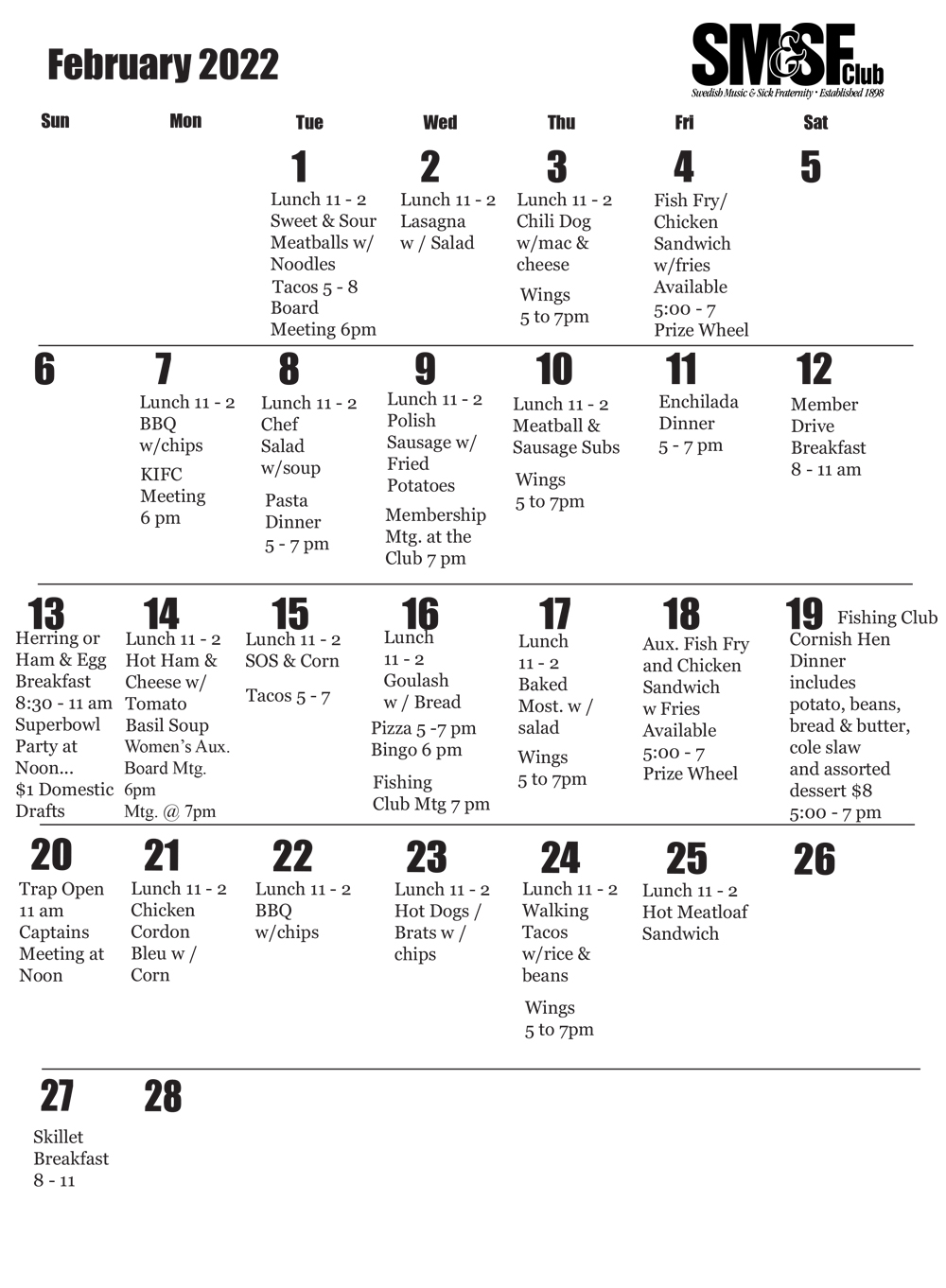 1010 Sandy Hollow Road
Rockford, IL 61109
815-399-9471
©2020 The SM&SF Club. All rights reserved.